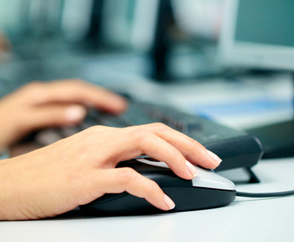 Company profile
Varicom Ltd was established in July 1985, providing power protection solutions for Computer systems, Telecommunication and Medical equipment and other critical electronic systems.
The high quality of power protection products supplied from the world leading manufacturers we represent and the dedication, expertise and customer support, have earned for the company a leading role in the Power Protection field, in Cyprus.
Our service team, Engineers and Technicians, are fully trained at the factories we represent, and are constantly updated on new products and techniques. They are capable to take over any power protection project right from the beginning, and follow through the installation and commissioning, as well as service support and preventive maintenance visits. 
After the warranty period, we offer maintenance contracts, covering parts and labour and scheduled preventive maintenance visits and fast response in case of problems, ensuring peace of mind to our customers. 
Our telephone support is available 24 hours a day any day of the year, for telephone assistance, to our customers with maintenance contract and warranty coverage.


Fields of Activity 
Uninterruptible Power Supplies

DC Power Systems

Voltage Stabilizers

Inverters

Batteries

Among our several thousands customers, are over sixty Hotels, Offshore Companies, Factories, Medical Laboratories and Institutions, British Military Bases, United Nations, Computer Dealers and many more.